Traditional Window Furniture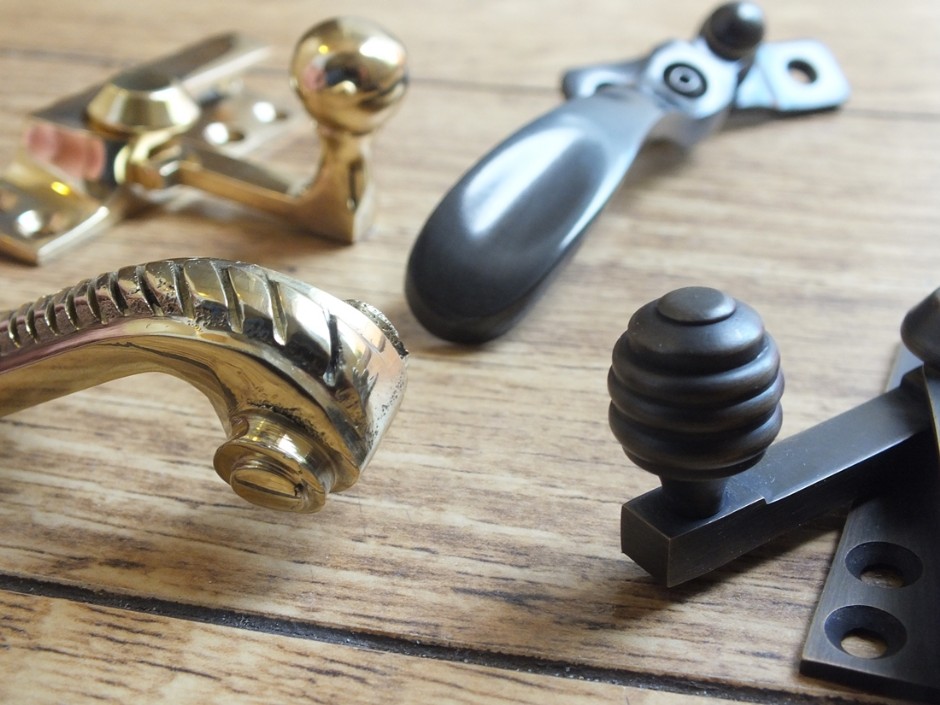 Share this:
Traditional Window Furniture
A collection of British made, traditionally cast window furniture. A Georgian Casement Stay (CR 1728) in polished brass and an antique brass Reeded Sash Fastener (CR 1035-L) are in the foreground.
A dark bronze Wedge Fastener (CR 1760-L) and a polished brass Sash Claw Fastener (CR 3466) can be seen behind. All lovingly handcrafted in UK.
Buy the items from this image