Tudor Bronze Door Handle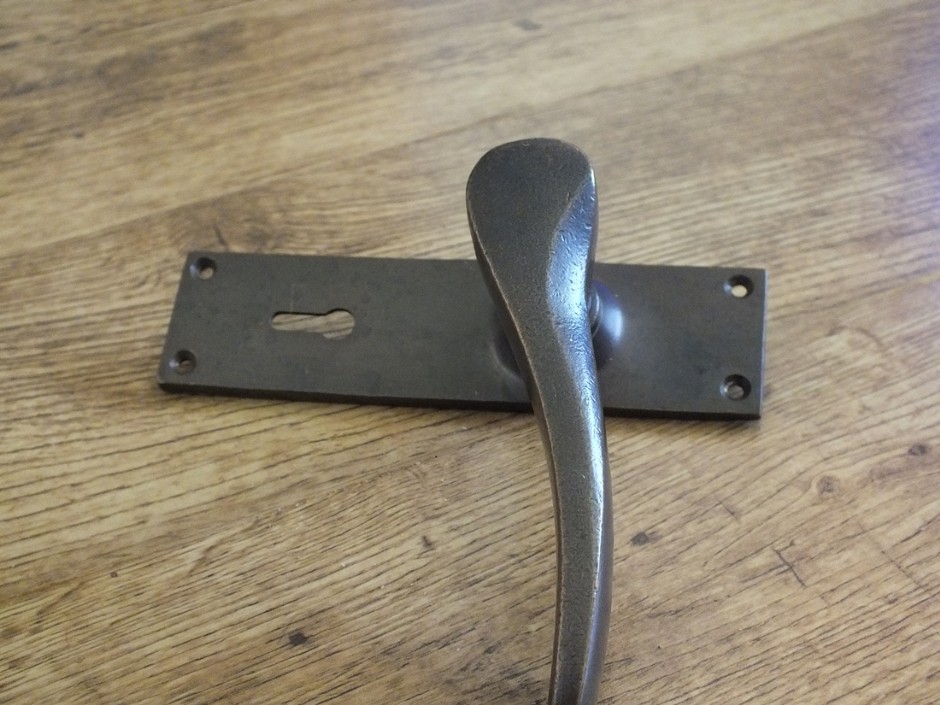 Share this:
Tudor Bronze Door Handle
A CR 2050 Oxford Door Handle. The handle in this photo is shown in "Tudor bronze" and on a rectangular (rather than shaped) backplate. These levers can be mounted on virtually any style of backplate and rose. To view the complete range of Oxford handles available, please click here…
This photo shows a good close-up of the rustic "pitted" effect on the Tudor bronze door furniture. All of the Tudor bronze range are real, sandcast bronze items. They are all British made and traditionally produced, to simulate a manufacturing process of a bygone era and individually finished by hand, to guarantee the finest quality.
Buy the items from this image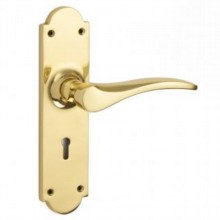 Brass, Chrome, Nickel and Bronze
Handcrafted in UK