Turning Flush Door Handle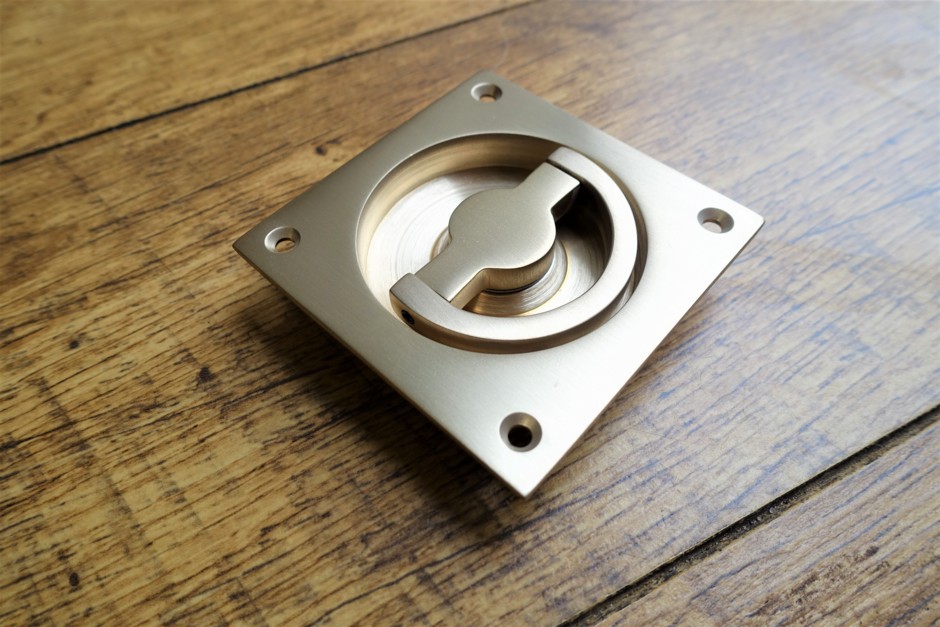 Share this:
Turning Flush Door Handle
A beautiful flush door handle, suitable for flush doors, bi-fold doors and sliding pocket doors.
This is the CR 1805 Flush Ring Handle shown in the satin brass finish, which in turn is available either with or without a protective lacquered coating.
The handle on this is a a turning handle, which takes an 8mm spindle and can thefore work a latch.
These flush door handles are also available in a massive range of other finishes and metals, including contemporary finishes such as polished chrome and polished nickel, all the way to through to period finishes and metals, such as antique brass and real bronze.
All British made, with each piece individually finished by hand, they are part of the "Flush Door" range of door furniture, which is all recessed into the door. This makes them suitable for doors which need to fold back flat (such as bi-fold doors) or slide into a pocket.
To view the complete range of Flush Door Furniture available, please click here…
Buy the items from this image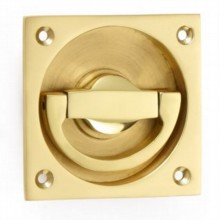 Brass, Chrome, Nickel and Bronze
Handcrafted in UK