Victorian Brass Door Knobs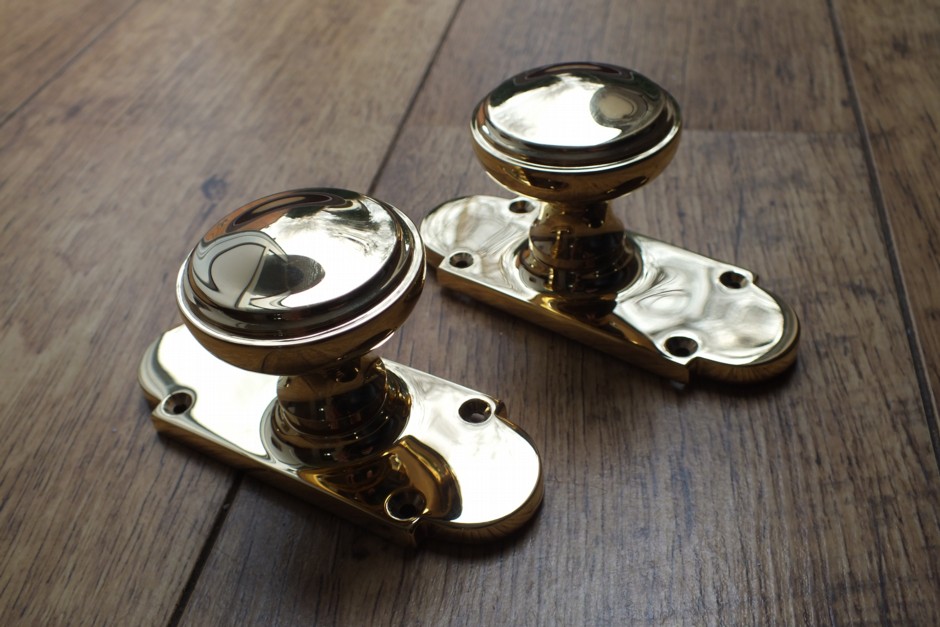 Share this:
Victorian Brass Door Knobs
Traditional Victorian brass door knobs on shaped "latch" backplates.
These are the BRA 607 Victorian Door Knobs on Backplate. These brass door knobs are based on the style of high-end Victorian door knobs – decorative but orderly, with a bold yet simple design.
These door knobs are British made from premium grade solid brass and each one is individually finished by hand.
The door knobs in the photo are shown in polished brass; this is solid, cast brass which is then polished by hand, until up to this very highly polished finish. Polished brass is available both lacquered or unlacquered (we would recommend "unlacquered" when choosing polished brass for external furniture), these British made door knobs are available in over twenty finishes and metals.
These Victorian door knobs are part of the Constable suite of Victorian Door Furniture, to view this suite, please click here…
To view the complete range of Door Knobs on Backplates, please click here…
Buy the items from this image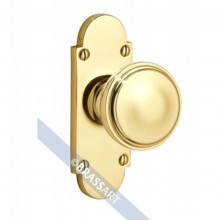 Brass, Chrome, Nickel, Silver & Gold
Handcrafted in UK