Victorian Butler's Bell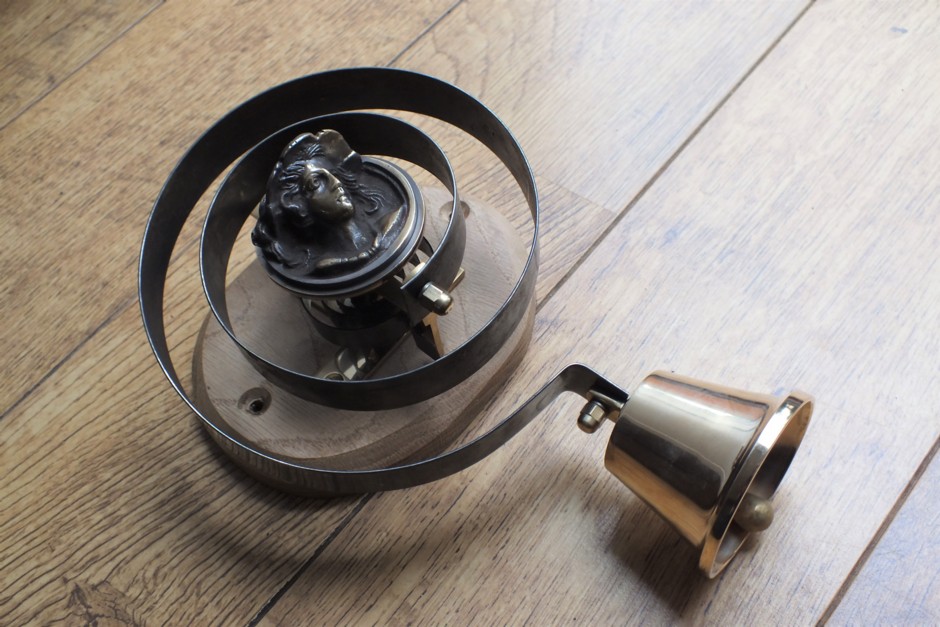 Share this:
Victorian Butler's Bell
A fantastic traditional Victorian Butler's Bell, with a "lady" design, in the aged brass finish.
This MDS BPIN Butlers Bell is a doorbell which works off a pulley system.
These butler's bells were traditionally used in Victorian homes before the invention of electric doorbells and a must for any vintage home. They work in conjunction with a bell pull fitted outside the front door, which rings this butler's bell when pulled.
Unlike most of the items we sell, these beautiful butlers bells aren't British made, but are fantastic quality items, available in either aged brass or nickel and mounted on a wooden plinth.
We sell two styles of Butler's Bells – one with a "Flower" design and one with a "Lady" design. To view both styles of these Victorian Butlers Bells please click here…
To view the complete range of Door Bells available (including matching butler's bells, pulleys, bell pulls etc) please click here…
Buy the items from this image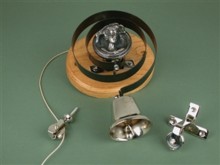 Period Internal Bell
Handcrafted in Europe