Victorian Door Bolt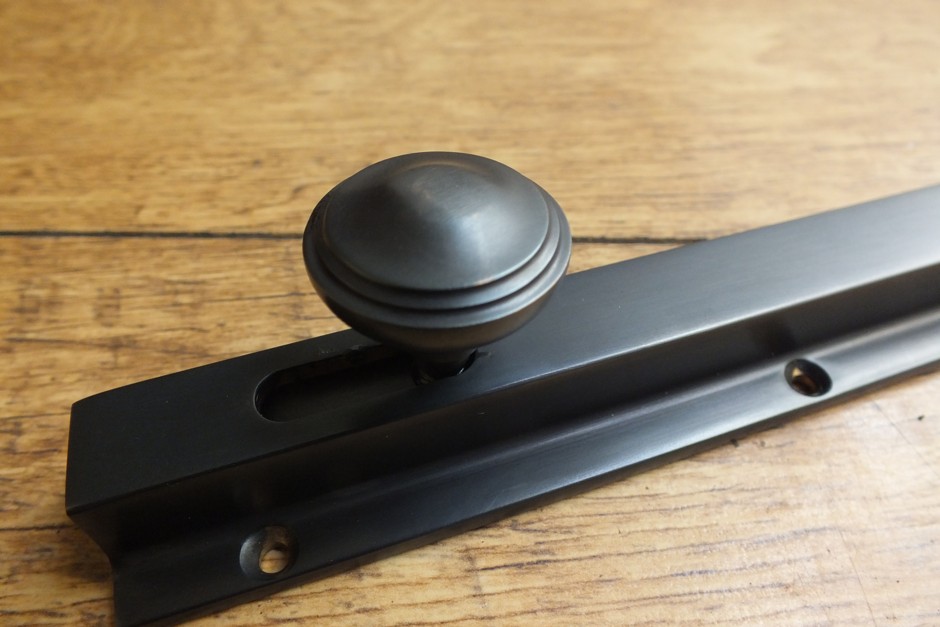 Share this:
Victorian Door Bolt
Add stylish security to your door with this beautiful Victorian door bolt.
The door knob in the photo is the BRA 690-2 Constable Door Bolt.
These brass door bolts are based on the style of high-end Victorian door bolts – decorative but orderly, with a bold yet simple design.
British made from premium grade solid brass and individually finished by hand, these Victorian door bolts are available in four sizes – 150mm, 200mm, 250mm and 300mm.
Shown here in the matte black bronze finish, they are actually available in over thirty other finishes!
These door bolts are part of the Constable suite of Victorian Door Furniture, to view this suite, please click here…
To view the complete range of Door Bolts available in a range of metals and finishes, please click here…
Buy the items from this image