Victorian Door Knobs on Plate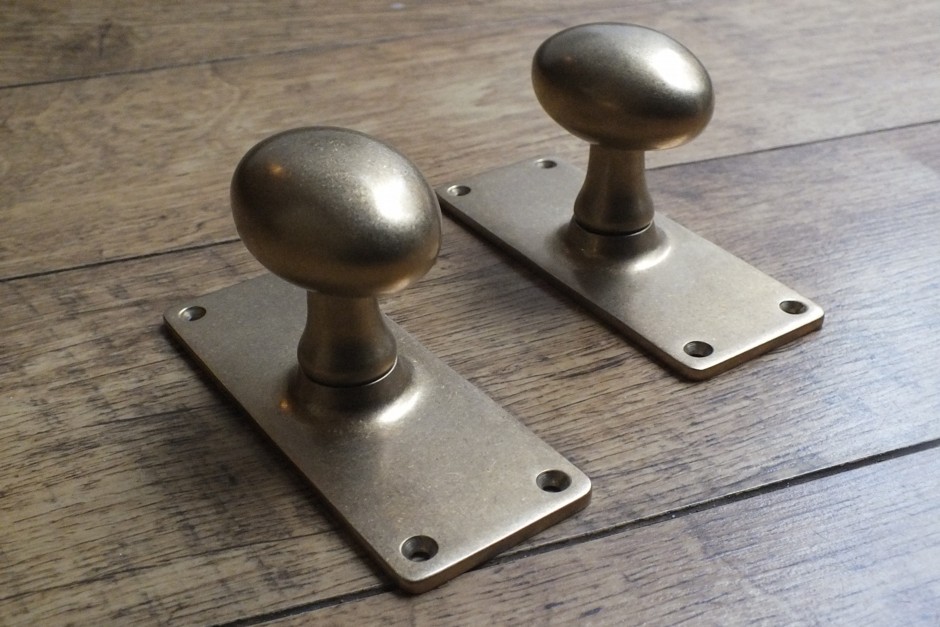 Share this:
Victorian Door Knob on Schoolboard Plate
Shown here are CR 1788 Victorian Door Knobs on Schoolboard Backplate, shown here in the aged brass finish.
Both the oval knob and "schoolboard" backplate, are a traditional Victorian design. By changing the finishes on these, they can suit either a traditional Victorian property or add vintage style to modern décor.
These Schoolboard plates are a flat plate, with rounded corners and the knob mounted in the centre.
These door knobs are available in over twenty finishes and metals, including real, sand cast bronze. Each one is made in the UK and individually finished by hand.
The other style of Victorian door knob available on this schoolboard plate, is the Ball Knob. To view the CR 1790 Ball Knob on Schoolboard Plate, please click here...
To view the complete range of Door Knobs on Backplates, please click here…
Buy the items from this image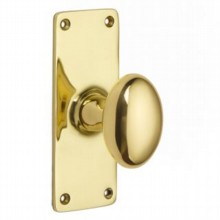 Brass, Chrome, Nickel and Bronze
Handcrafted in UK