Victorian Door Knobs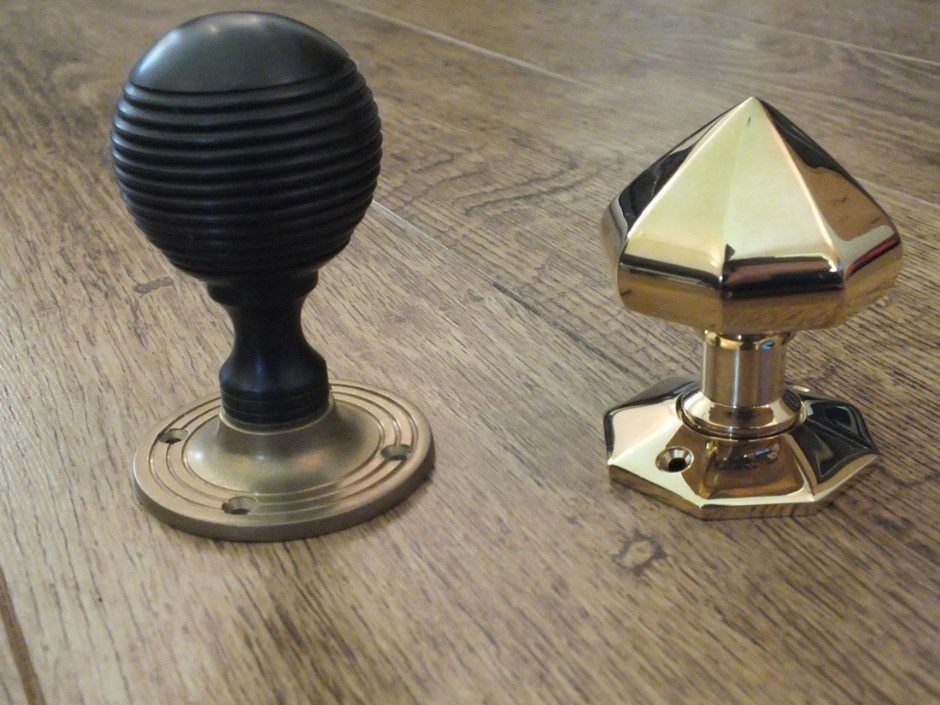 Share this:
Victorian Door Knobs
Two very different styles of high-quality Victorian door knobs.
On the left-hand side is an MDS WDBE Beehive Ebony Door Knob. These wooden door knobs are made of ebony and mounted here on an aged brass rose. Although not actually British made, these wooden door knobs are made in Europe and very good quality.
To view the complete range of Wooden Door Knobs, please click here…

On the right-hand side is a CR 1751-M Octagonal Door Knob in a traditional polished brass finish. These Victorian style door knobs are British made, solid, cast brass and individually finished by hand.
These Victorian door knobs will actually suit any period home and are equally suited to Georgian, Victorian or Edwardian décor.
The octagonal door knobs are available as mortice and rim knobs, and also have matching "Centre Door Knobs" (Door Pulls).
To view the complete range of Octagonal Door Knobs, please click here…
Buy the items from this image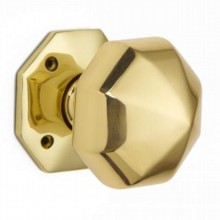 Brass, Chrome, Nickel and Bronze
Handcrafted in UK
Reeded Wooden Door Knob
Handcrafted in Europe