Victorian Lion Door Knocker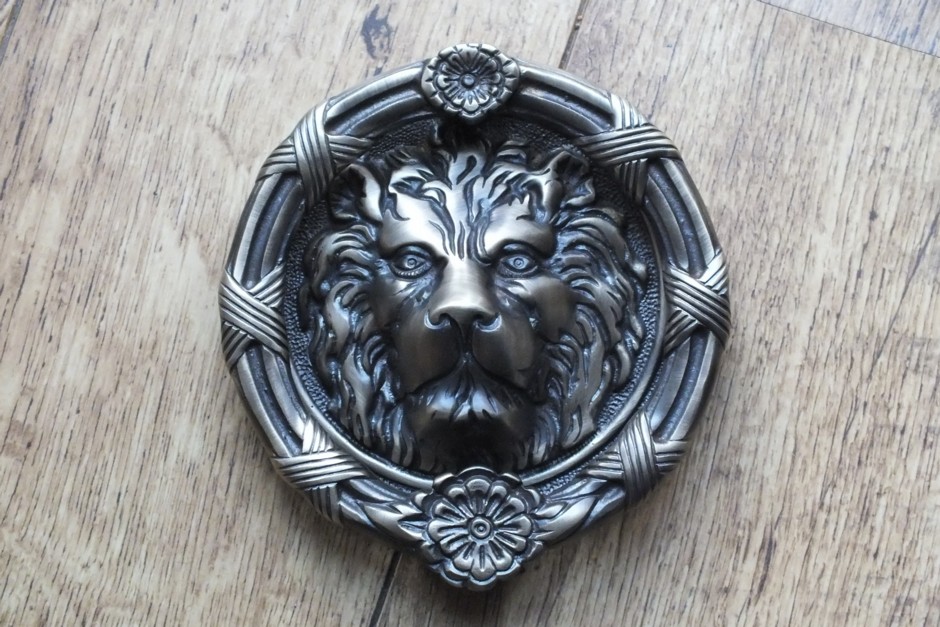 Share this:
Victorian Lion Door Knocker
A stunning Victorian Lion Door Knocker in antique brass. This is a cast brass door knocker, which is hand-finished to this antqiue patina.
Make a statement with your front door, with this stunningly beautiful, heavy duty, Victorian Lion's Head door knocker. This Victorian style door knocker is available in two sizes – the BRA 290 Lion's Head Knocker is 5" in diameter and the BRA 290-1 Lion's Head Knocker is a massive 8" in diameter!
This amazing design of knocker is a very highly-crafted, cast brass door knocker and available in a huge choice of finishes, from antique brass (as shown in the photo), bronze to contemporary finishes such as chrome and nickel.
This Victorian Door Knocker is an amazing feature on and will make a really bold statement on any front door.
To view the rest of the items in the Decorative Door Furniture Suite, please click here…
To view the full range of Door Knockers available, please click here…
Buy the items from this image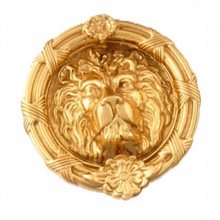 Brass, Chrome, Nickel, Silver & Gold
Handcrafted in UK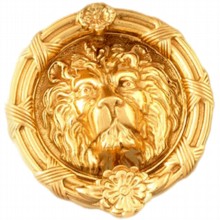 Brass, Chrome, Nickel, Silver & Gold
Handcrafted in UK