Victorian Rim Lock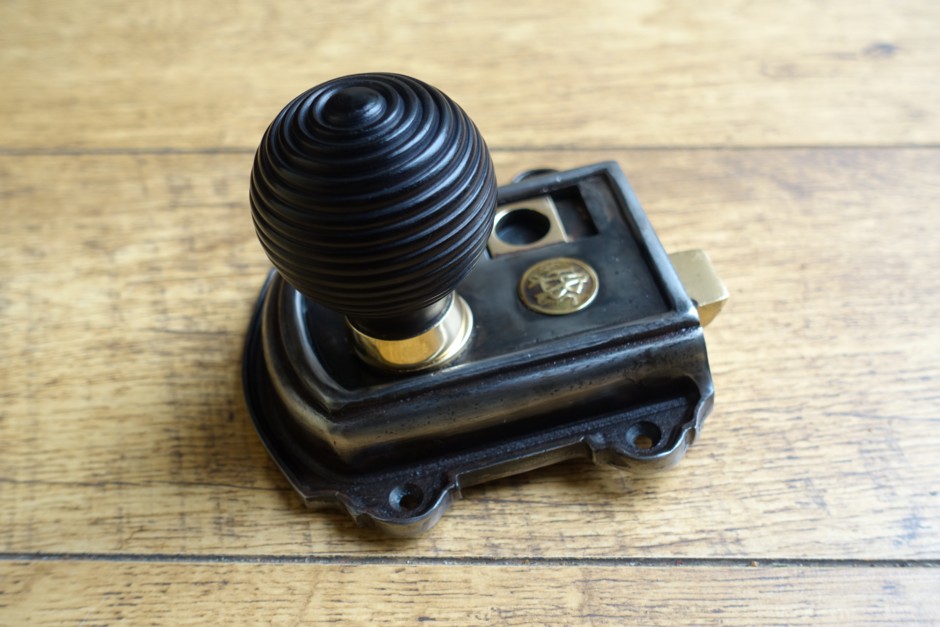 Share this:
Victorian Rim Lock
Rim locks were traditionally used to lock doors before mortice locks and are a great way to add real character to any period or vintage door or home.
The Victorian rim lock in the photo is actually called a "rim latch", as it isn't locked using a key. It actually has a small locking bolt, operated by a sliding bolt from the inside, making this lock/latch suitable for use with bathrooms aswell as normal doors.
The lock has an external override turn, so that the lock can be opened from the external side, in case of emergency.
The rim lock in the photo is the MDS RV Victorian Rim Latch, paired with the MDS WDBE Ebony Rim Knob.
The door knob in the photo is a "Rim Knob" as opposed to a standard door knonbb.
The difference is that a rim knob has no rose on the one side (lock side) and is attached to the spindle.
This elegant door knob is the Victorian beehive style and is superbly crafted in solid ebony – a wood long regarded as one of the finest and most decorative hardwoods, which polishes to a lustrous finish and is excellent for achieving fine details when turned.
We sell a range of different styles and sizes of rim locks which are available in over twenty different metals and finishes. To view the complete range of Rim Locks available, please click here…
To view the complete range of Rim Knobs available, please click here…
To view the complete range of Ebony Door Furniture, please click here…
Buy the items from this image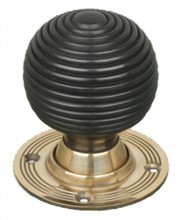 Wooden Knob to suit Rim Furniture
Handcrafted in Europe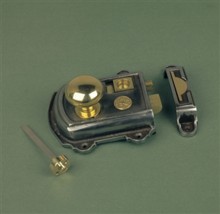 Period Rim Lock
Handcrafted in Europe