Victorian Towel Ring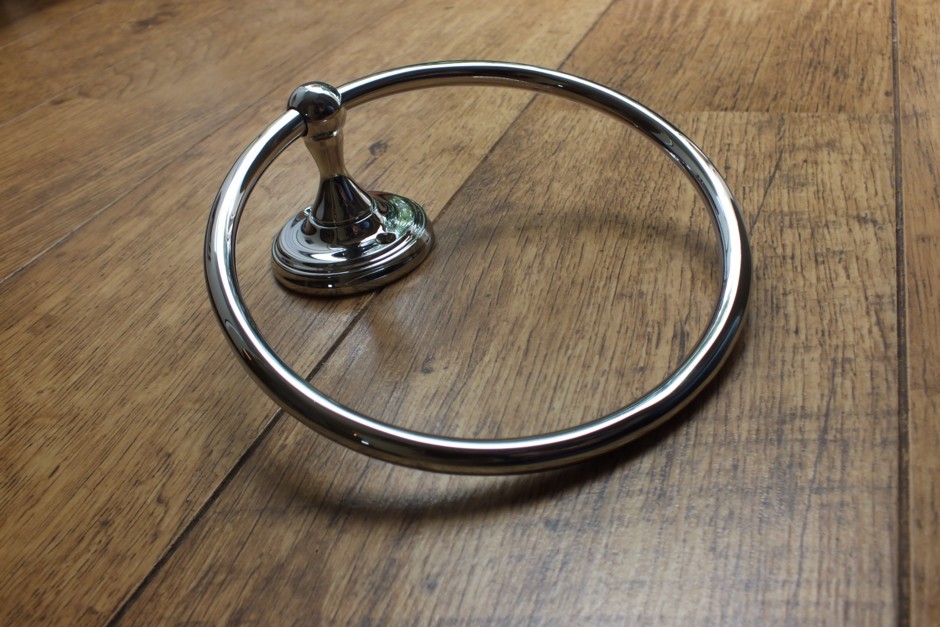 Share this:
Victorian Towel Ring
A wonderful and decorative Victorian Towel Ring.
This BRA 642 Towel Ring is a high quality, cast brass ring. These are real, cast brass towel rings which are available in a large choice of finishes, so can suit any style or décor.
The ring in the photo is shown in polished nickel - this is cast brass, which is then plated with nickel and highly polished up to this reflective sheen.
These Victorian towel rings are available mounted on either a plate or a rose. The ring in the photo is mounted on a Victorian style round rose, this has the decorative but simple lines often seen in Victorian ironmongery.
To view the complete range of Towel Rings available, please click here…
To view matching door, window and bathroom furniture within this Victorian suite, please click here…
Buy the items from this image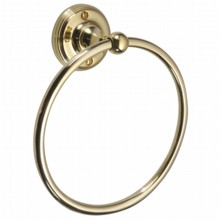 Brass, Chrome, Nickel, Silver & Gold
Handcrafted in UK