Victorian Window Handle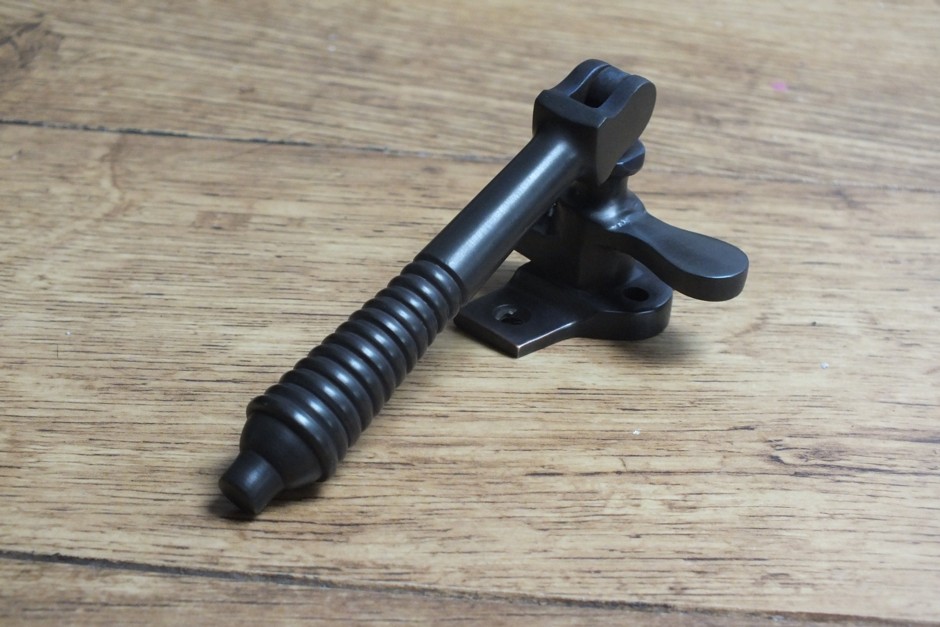 Share this:
Victorian Window Handle
A stunning Victorian Window Handle, shown here in the Dark Bronze Metal Antique finish.
The CR 6436 Reeded Casement Fastener in the photo is a cockspur window handle, available with a choice of either mortice-fixing or flush -fixing plates. This window handle has a reeded/beehive design, very popular in Victorian homes.
These casement fasteners are part of a suite of reeded window hardware, including – epag handles, casement window handles, casement window stays, sash window fasteners and more.
These window handles are British made items, cast in brass or bronze, with each piece individually finished by hand. They are available in twenty-five different finishes, from period finishes to contemporary ones, so can suit any style of home or décor.
To view the complete range of handles in the Reeded Window Furniture Suite, please click here…
To view all of the Casement Window Handles available, in a range of metals, styles and finishes, please click here…
Buy the items from this image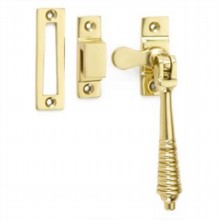 Brass, Chrome, Nickel and Bronze
Handcrafted in UK