Vintage Door Hardware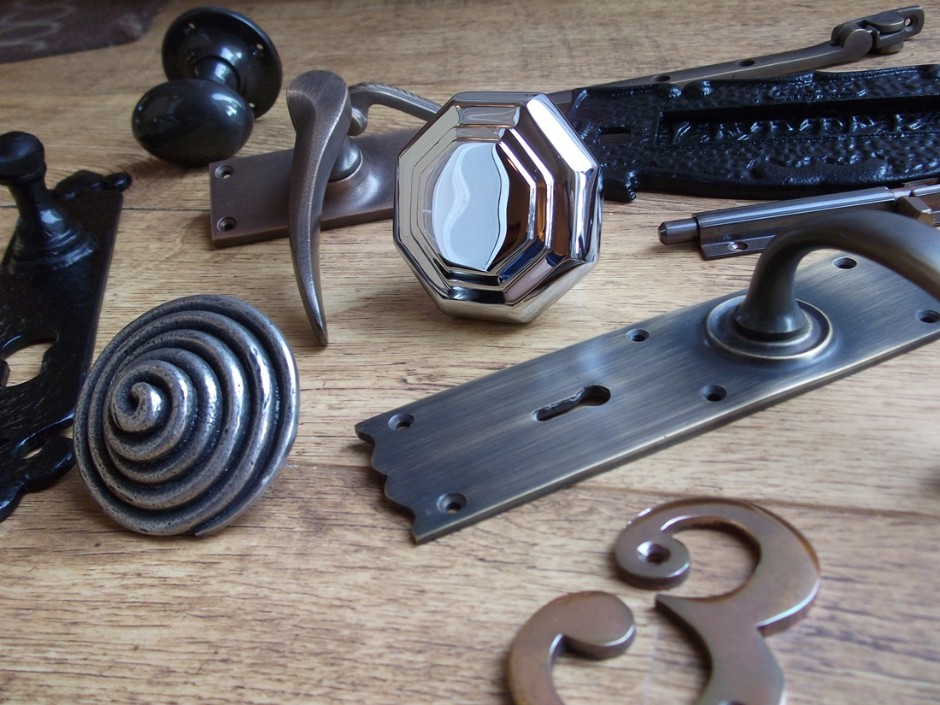 Share this:
Vintage Door Hardware
An eclectic mix of door furniture, showing some of the ranges and finishes available from British Ironmongery.
A "Swirl" pewter door knob (FD 033), a polished chrome octagonal centre door knob (CR 4185), an antique brass 1920's "Edgbaston" door handle (CR 7030) and a numeral (CR 1769) in real bronze.
In the background are a dark bronze oval knob (CR 1754), a Tudor bronze handle (CR 1811) and wrought iron letterplate (KP T-541).
Buy the items from this image