Vintage Door Knobs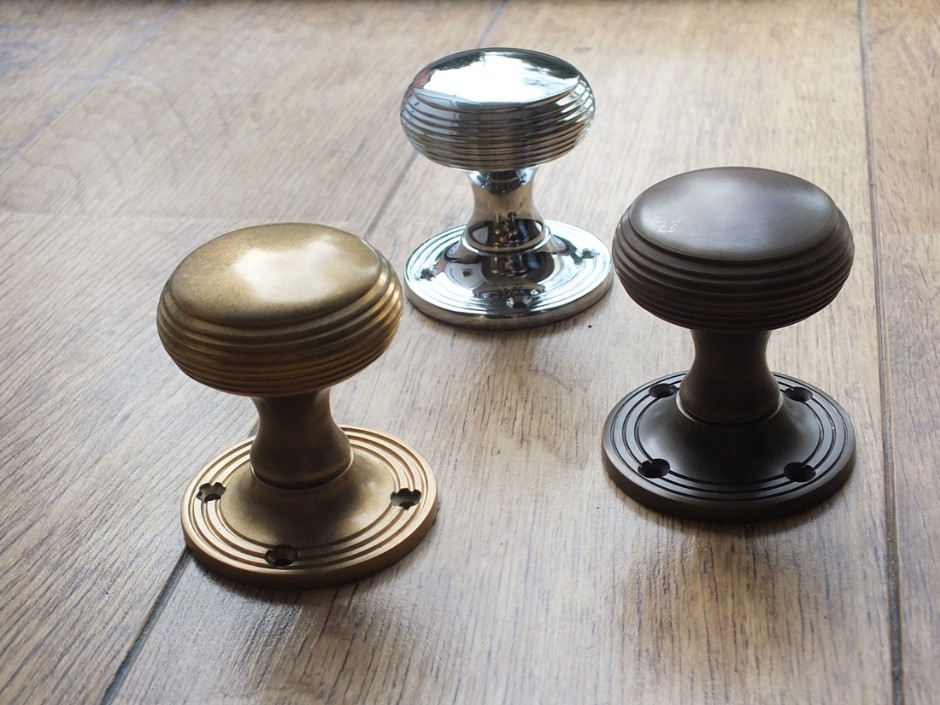 Share this:
Vintage Door Knobs
Choose a different finish to suit the style, era and décor of your home. This is a great photo, comparing three different finishes on the same door knob.
The three CR 6347 Reeded Cushion Knobs are shown in – aged brass, antique brass and polished nickel.
The aged and antique brass are both period finishes and what we call "living" finishes. A "Living Finish" is a two-tone finish, designed so that over time, with use, the raised edges will start to wear to reveal the metal underneath; this gives a naturally aged appearance, unlike the finish seen on most cheaper alternatives.
The polished chrome knobs are also cast brass with chrome plating. This hard-wearing plate is then highly polished by hand, to an amazing mirror-like sheen.
These door knobs are available in over twenty finishes and metals, including real,
sand cast bronze. Each door knob is made in the UK and individually finished by hand.
To view the full range of door Reeded Door Knobs available, please click here…
Buy the items from this image

Brass, Chrome, Nickel and Bronze
Handcrafted in UK