Vintage Front Door Knocker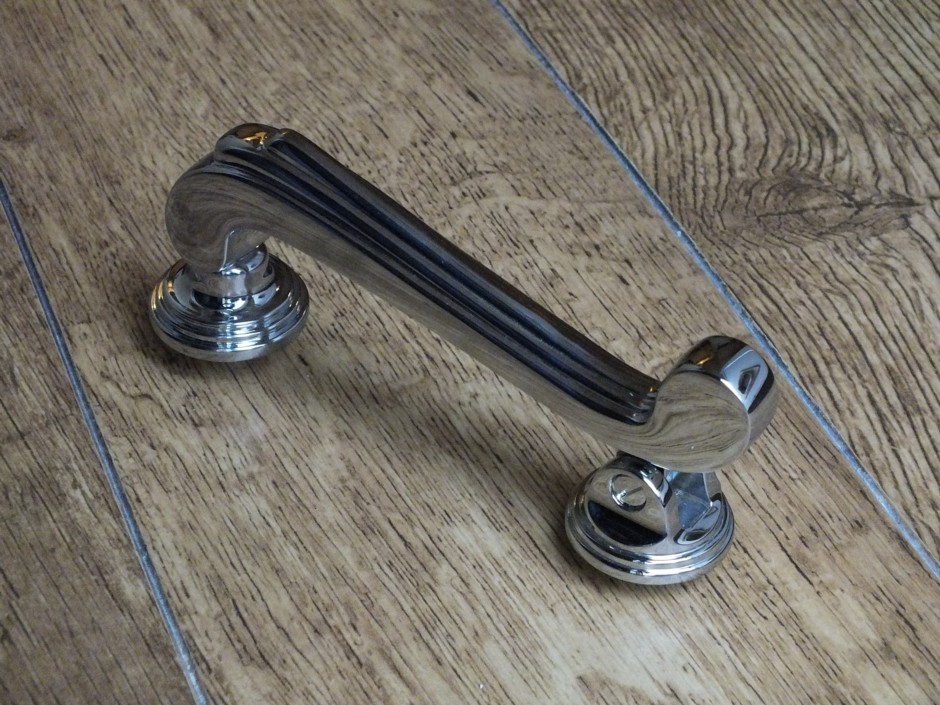 Share this:
Vintage Front Door Knocker
An absolutely stunning Art Nouveau door knocker shown in polished chrome.
This amazing BRA 703 Vintage Door Knocker is completely British made – traditionally cast in brass, these polished chrome knockers are the plated with chrome and finished (and highly polished) by hand.
These Victorian door knockers are also available in range of other vintage and contemporary finishes, so will suit any style of front door.
They are part of a suit of matching door handles, knobs, knockers etc. To view the full range of Art Deco Door Furniture in this suite, please click here…
Buy the items from this image

Brass, Chrome, Nickel, Silver & Gold
Handcrafted in UK