Vintage Sash Window Fastener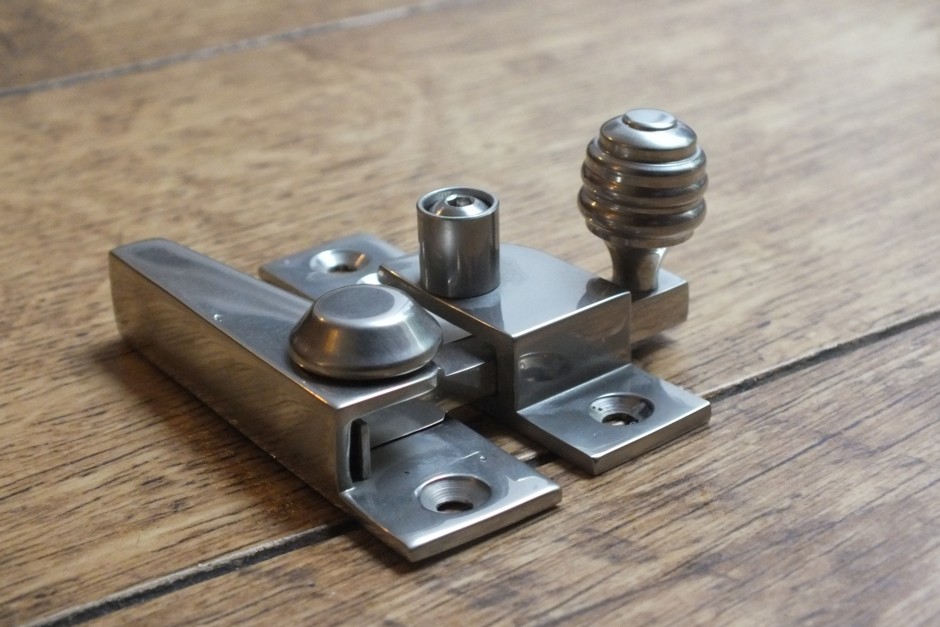 Share this:
Vintage Sash Window Fastener
This beautiful vintage sash window fastener has a reeded, beehive knob; a decorative style of knob which is very suitable for vintage sash windows. Sash fasteners are also available with plain knobs (amongst other styles).
This is the CR 1035-L Locking Reeded Sash Window Fastener; this is the locking version of this sash fastener, but is also available "non-locking".
The sash fastener in the photo is shown in the "Pearl Nickel" finish. This beehive style, combined with the pearl nickel finish, are a great combination for bridging the gap between period style and more contemporary décor on vintage sash windows.
Pearl nickel is a matte nickel plate, applied to cast brass and hand-finished to this "soft" and "pretty" looking finish, suitable for both modern and vintage décor.
They are also available in over twenty other finishes and metals, including antique brass, chrome, nickel and even real bronze, meaning that this style of fastener can actually suit sash windows of any style or period.
To view the complete range of Vintage Sash Window Fasteners available, please click here…
Buy the items from this image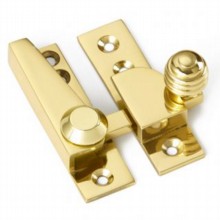 Brass, Chrome, Nickel and Bronze
Handcrafted in UK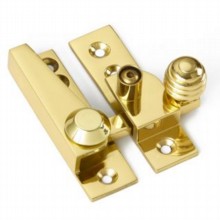 Brass, Chrome, Nickel and Bronze
Handcrafted in UK