Vintage Sash Window Furniture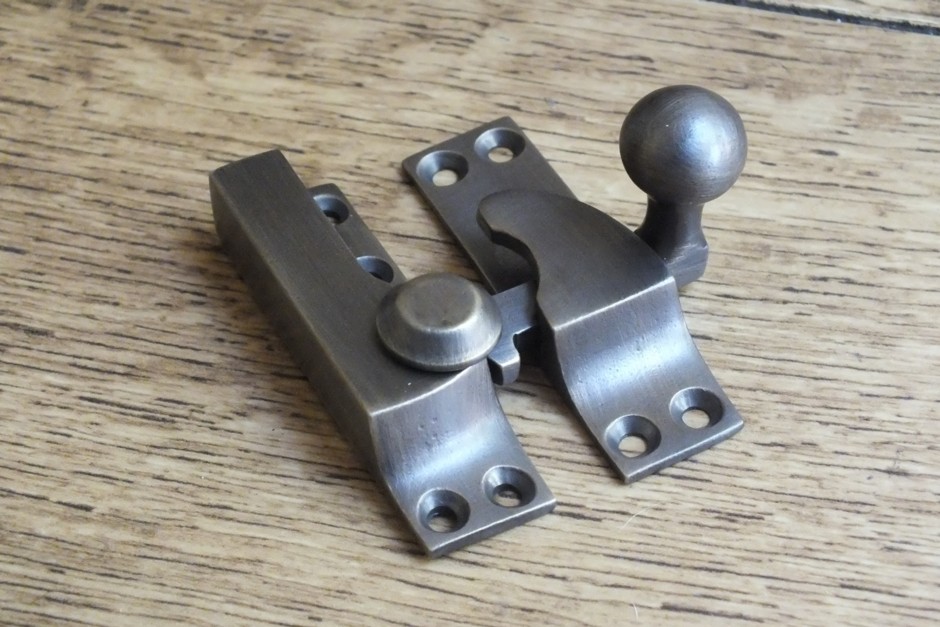 Share this:
Vintage Sash Window Furniture
Our very high-quality vintage sash window furniture is available in a massive range of finishes, including aged brass, antique brass, chrome, nickel, real bronze and more.
The sash fastener in the photo is the CR 1025 Straight Arm Sash Window Fastener, shown in the "Distressed Antique Brass" finish. These items are British made, traditionally cast brass or bronze, with each piece individually finished by hand, so the high-quality can be assured.
Distressed antique brass is a "living "finish – designed so that with normal handling the raised areas wear to reveal the metal underneath, creating a naturally aged appearance not shown on cheaper alternatives. Very similar to "antique brass", but the metal is barrel-rolled to make it slightly pitted – or "distressed" - rather than smooth, giving a more rustic feel and appearance, very similar to "Tudor bronze".
They are also available in over twenty other finishes and metals, including aged and standard antique brass, chrome, nickel and even real, sandcast bronze, meaning that this style of fastener can actually suit sash windows of any style or period.
We sell a range of distressed brass sash window furniture, including sash fasteners (such as the one in the photo), sash handles, sash stops and sash lifts.
To view the complete range of Vintage Sash Window Fasteners available, please click here…
Buy the items from this image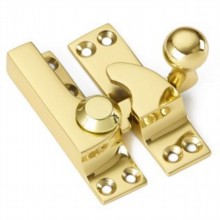 Brass, Chrome, Nickel and Bronze
Handcrafted in UK