Vintage Toilet Roll Holder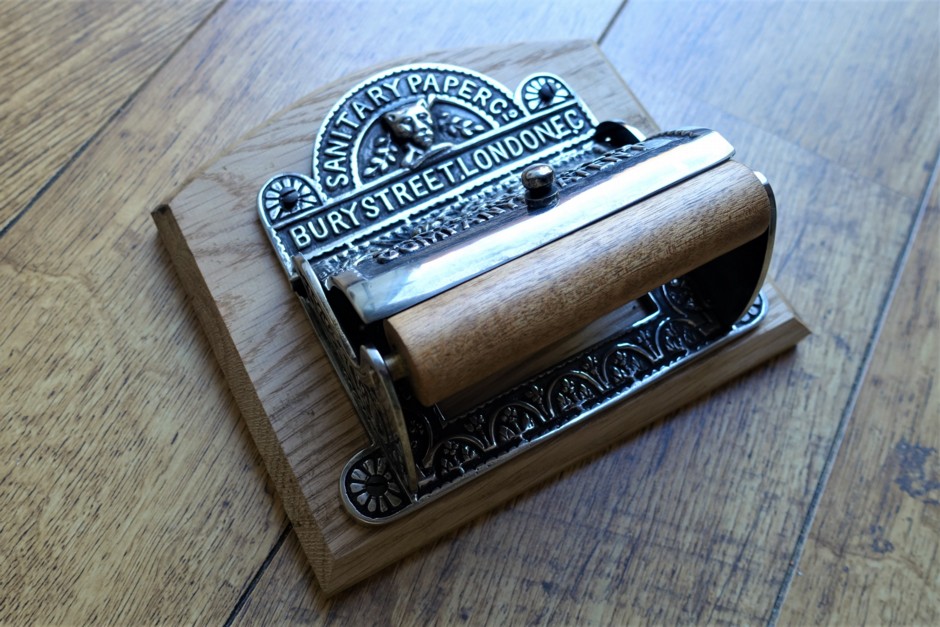 Share this:
Vintage Toilet Roll Holder
This superbly detailed vintage toilet roll holder is a faithful copy of an original Victorian holder, which was featured the 'Ironmonger' periodical, dated on 5th July 1884. Featuring a lion and unicorn crest, with the inscriptions 'Sanitary Paper Company's Patent' and 'Bury Street London', it was reported to be the first holder able to use un-perforated toilet paper.
This replica MDS TR Toilet Roll Holder is cast in solid brass and is hand-aged to accentuate the detailing of the design. It is available in either an aged brass or aged nickel finish and has an updated spring-loaded hard wood spindle. It comes mounted on a solid oak backplate and is suitable for use with most modern-day brands of luxury toilet roll paper.
Supplied with both fixings, fixing instructions and a copy of the 1884 'Ironmonger' periodical, which many customers are reported to frame and put on display in their bathrooms!
Although not British made, this toilet roll holder is very good quality and will suit any vintage home.
To view the complete range of Toilet Roll Holders, please Click Here…
Buy the items from this image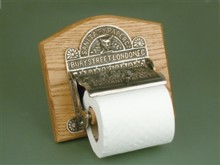 Period Toilet Roll Holder
Handcrafted in Europe