Wooden Door Knob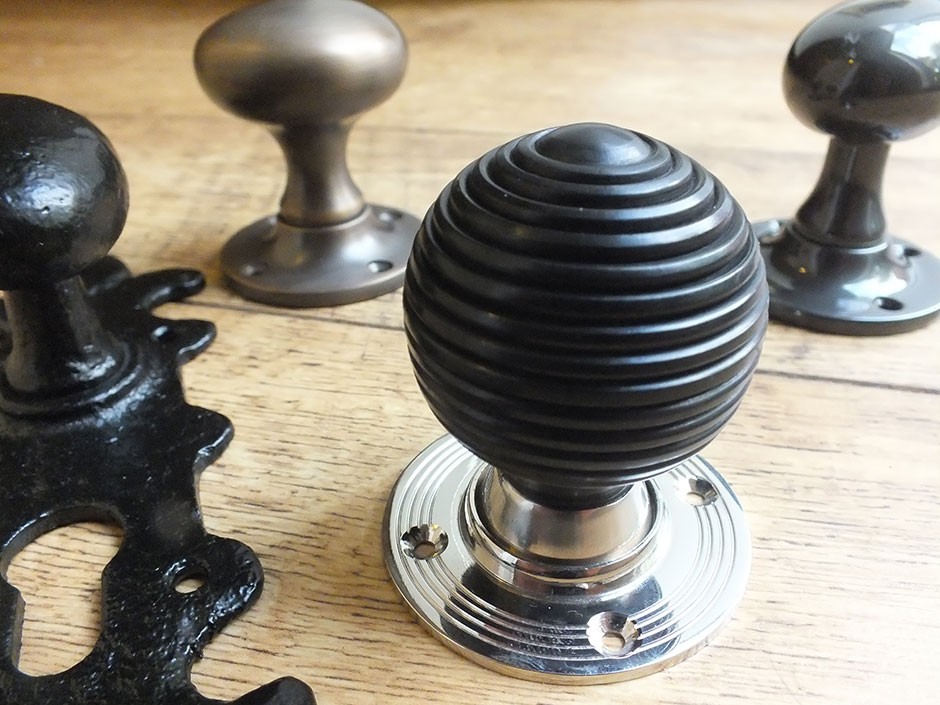 Share this:
Wooden Door Knob
The main door knob in this photo is a reeded, ebony door knob (MDS WDBE-N).
Although not actually British made, these wooden door knobs are made in Europe an very good quality.
Also shown are a selection of other door knobs available from British Ironmongery.
Shown here (clockswise from left) are an antique black iron door knob on a plate (KP 1213), an antique brass door knob (CR 1757) and a dark bronze oval door knob (CR 1754).
Buy the items from this image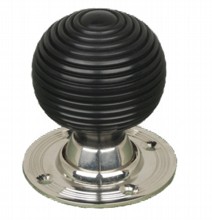 Reeded Wooden Door Knob
Handcrafted in Europe