Polished Chrome Front Door Set
Polished Chrome Front Door Furniture - Ready to Go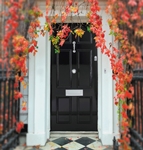 Are you in a rush for your door furniture?
A lot of the door furniture we sell at British Ironmongery is made up bespoke for your order. We do however, have these stunning polished chrome front door furniture kits available for quick delivery.
Comprising one Centre Door Knob, Doctor's Knocker, Bell Push, Cylinder Pull, Letter Plate and a Letter Tidy, this "Ready to Go" suite is manufactured and hand-finished by Croft Architectural, well known as one of Britain's leading architectural ironmongers.
Each component from this handcrafted, British made suite is manufactured in solid brass, plated in chrome and then highly polished by hand, until a mirror smooth finish is achieved. This door furniture will look stunning on any entrance door.
Please follow the links to view information on each individual piece (please note, items sold individually are not necessarily available for quick delivery) or click on the link below to order.
1 x CR 6344 Centre Door Knob 1 x CR 4120 Doctor's Door Knocker 1 x CR 1910 Rectangular Bell Push
1 x CR 1763 Cylinder Pull 1 x CR 1635 Letter Plate 1 x CR 1808 Interior Flap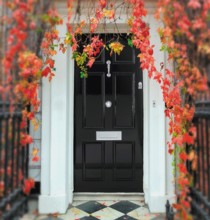 Polished Chrome Complete Door Set
Ready Made - Handrafted in UK