Black Country Ironmongery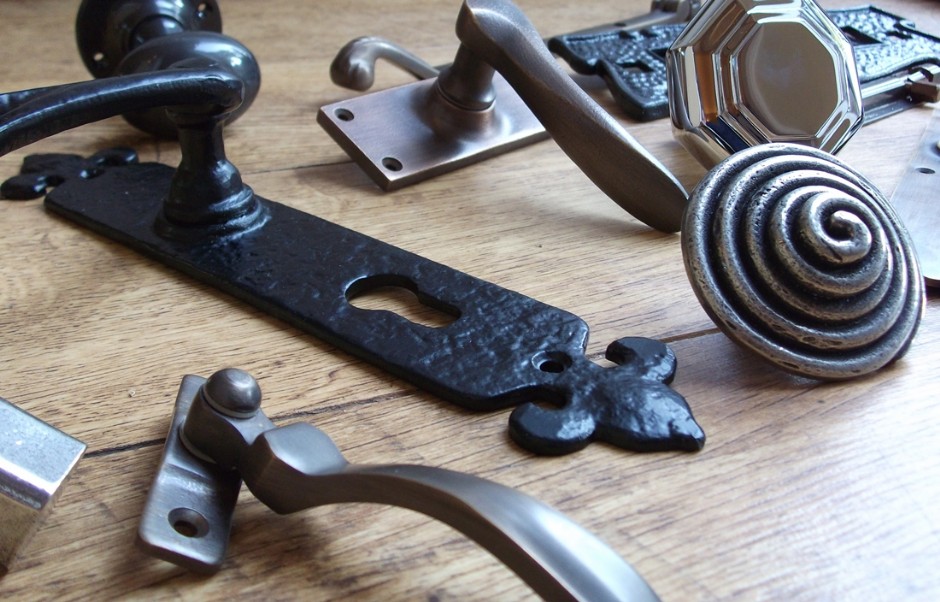 Share this:
Black Country Ironmongery
A great photo showing some of the British made ironmongery available and some of the different finishes and metals.
All of the items in the photo are British made, traditionally cast and lovingly hand-finished. Each item is individually checked before leaving the factory, so the high-quality can be guaranteed.
Many of the items sold are manufactured in the Black Country, in the West Midlands., Famed for its history of ironmongery, locks and metalwork, dating back to the industrial revolution, the Black Country got its name from the covering of coal dust and smoke during this industrial period.
Referred to as "Black by Day, Red by Night" due to the area being lit up by the myriad of forges (small and large) glowing in the night.
Buy the items from this image