Georgian Door Handles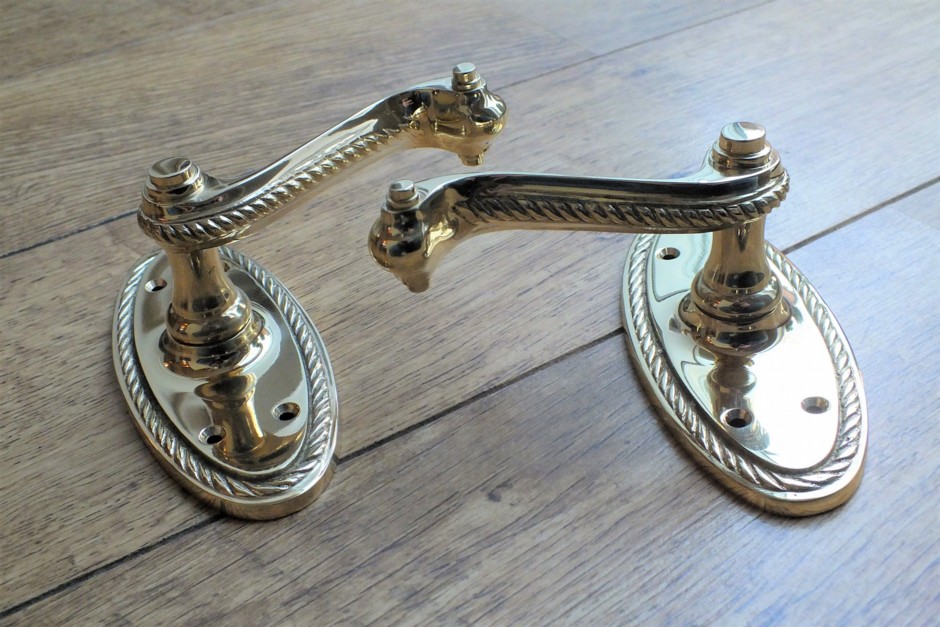 Share this:
Georgian Door Handles
Decorative Georgian door handles on an Oval Backplate.
These CR 1727 Georgian Door Handles are a very decorative, scroll style handle, with a traditional "Georgian Rope" design. These are traditionally cast brass handles, which are then individually finished off by hand.
The handles are shown here in polished brass (polished brass is available either with or without a protective lacquer), but are also available in a massive range of other fiishes, from aged and antique to chrome and nickel, so can suit any other style of décor.
These Georgian Door Handles are part of the Georgian Door Furniture suite, to view the complete range of items in this suite, please click here…
To view the range of Lever on Plate Door Handles, please click here…

Sorry, we don't have any products matching your search