Georgian Door Knobs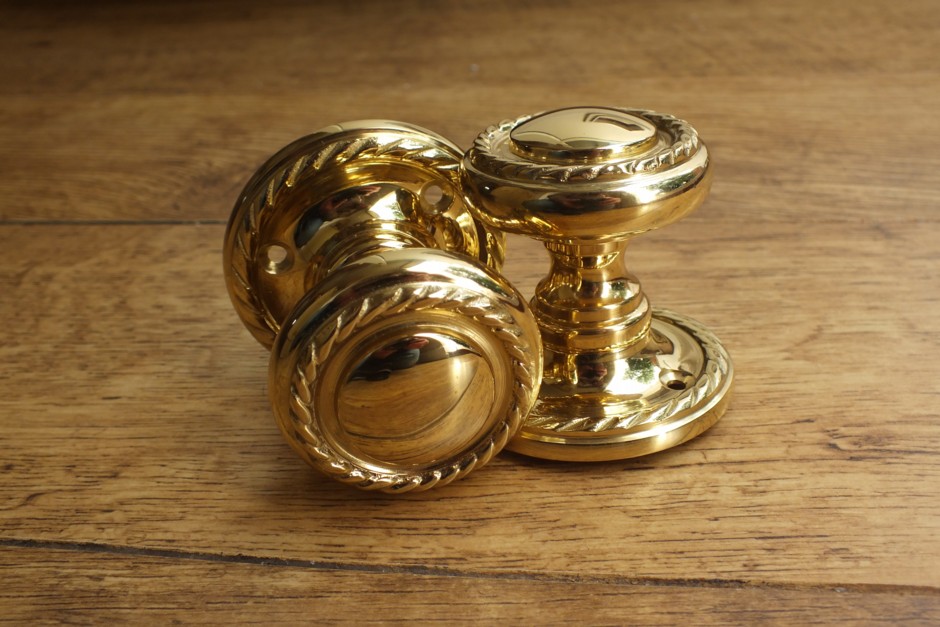 Share this:
Georgian Door Knobs
Cast brass, Georgian door knobs, avaialble in over twenty finishes; shown here in polished brass.
These CR 1730 Georgian Door Knobs are a very decorative knob and rose, with a traditional "Georgian Rope" design. They are traditionally cast brass door knobs, which are then individually finished off by hand.
The Georgian knobs are shown here in polished brass (polished brass is available either with or without a protective lacquer), but are also available in a massive range of other fiishes, from vintage finishes such as aged and antique brass, to contemporary finishes, such as chrome and nickel, so can suit any style of décor.
Part of a range of Georgian style window and door furniture, all in the "Georgian Rope" design; to view the complete range of items in the Georgian Door Furniture Suite, please click here…
To view the complete range of Door Knobs on a Round Rose, please click here…

Sorry, we don't have any products matching your search