Vintage Beehive Door Knobs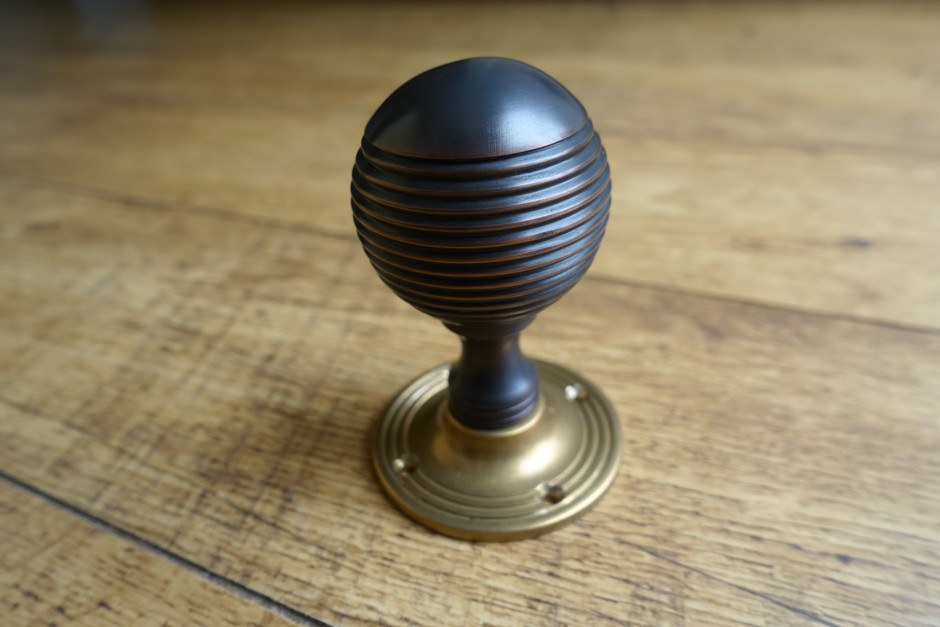 Share this:
Vintage Beehive Door Knobs
These vintage beehive door knobs are shown in a "split-finish" of an "oil rubbed bronze knob" mounted on an "aged brass rose". This vinage door knob is also available in over twenty-five other finishes and metals, which can either be supplied as one, single finish or in a wide range of split finishes.
The knob in the photo is the CR 6346-L Large Reeded Ball Door Knob. There are also plain versions of these available, without the beehive design - these are the CR 1756-L Large Ball Knobs.
The door knobs in the photo are the larger versions of the "Reeded Ball Knobs". These are a large, Victorian style door knob, with a smaller version also available. The smaller version of these are the CR 6346 Reeded Ball Knobs, which can be found here…
The beehive door knobs in the photo are traditionally cast brass, but also available in real, sandcast bronze.
To view all of the available Door Knobs on Round Rose, please click here…
To view the range of Reeded Door Knobs available on the website, please click here…
Buy the items from this image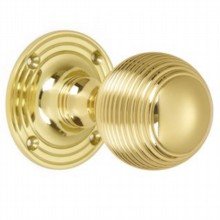 Door Knob to suit Rim Furniture
Handcrafted in UK